Custom-Made Wines by Carolina's Vineyards & Hops
Carolina's Vineyards & Hops would like to invite you to enjoy our Signature Wines at home. Experience our versatile line of limited edition European vinifera made in the Yadkin Valley. As these are limited edition, some wines are currently being bottled and only available on tap at CV&H. Our current "at home" selection is below: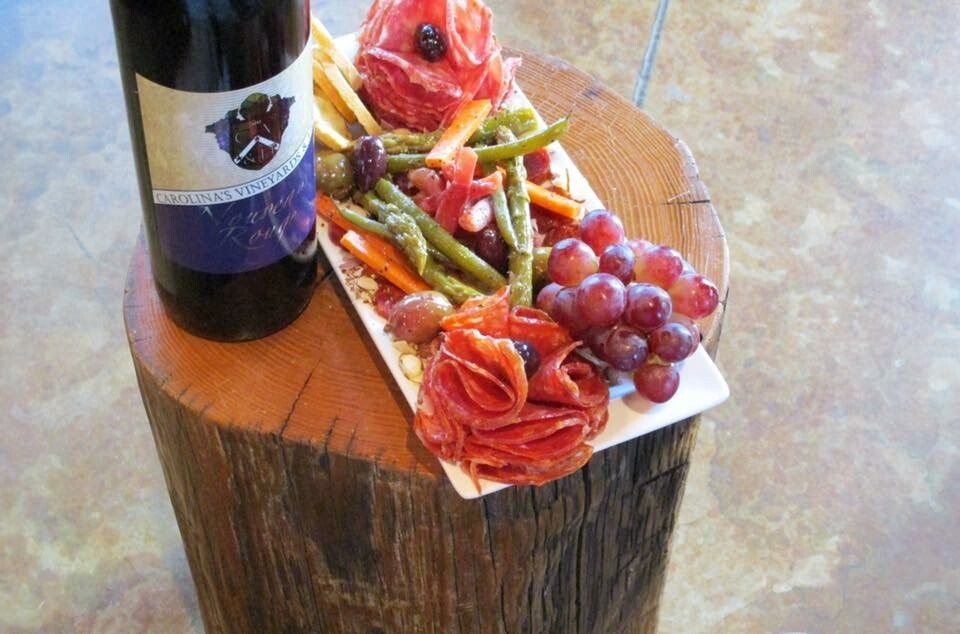 Nouveau Rouge No3
SKU 00005
Product Details
Tasting Notes: Smooth & easy-drinking. Bordeaux Blend of All 5 Bordeaux Varietals: Cabernet Sauvignon, Petit Verdot, Merlot, Malbec & Cabernet Franc.
(Charcuterie plate only available during normal hours and is not included in the purchase of Nouveau Rouge)
Save this product for later
Carolina's Vineyards & Hops is also excited about our Partnership with The North Carolina Black Repertory Company ! In honor of 30th year anniversary of the National Black Theatre Festival (and NCBRC's 40th year anniversary), we invite you to experience their inaugural line of wines produced & bottled by CV&H. These fine wines are available for purchase online for a limited time.
Commemorative Edition. Limited Production. Signature Series.
Bring NBTF home & savor your experience!